Saving you money and protecting your investment
An HVAC Building Automation System that is operating correctly will not only save energy costs, but improve occupant comfort as well. It is a large investment for any facility and protecting it is always advised. As technology continues to advance, keeping current with the latest updates, patches, and upgrades, while knowing databases and programming are backed up, will keep the system secure and operating at peak performance.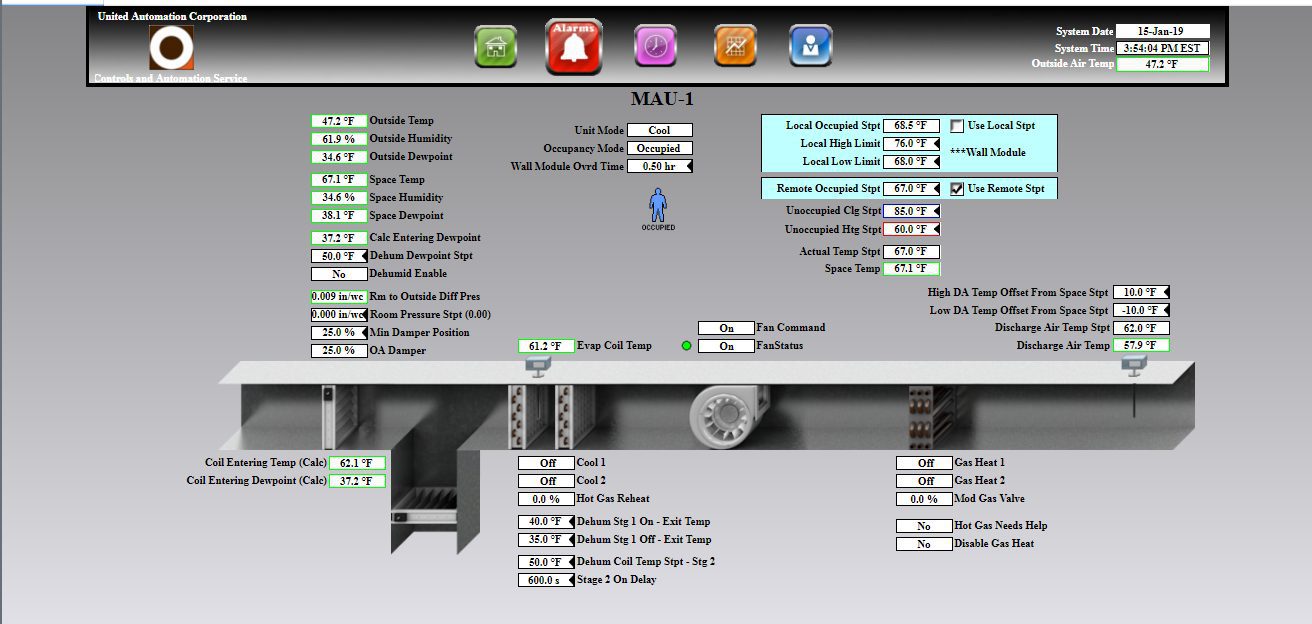 Tridium Jace® Upgrade

If your control system is based on Tridium's Niagara Framework® and the Jace is not running the most current Niagara version, N4, then you need to know the following:

The most current version of all traditional web browsers is no longer supporting Java. If your building automation system uses Java for the user interface, this means that there will be a day in the near future when your controls system will not be accessible through a web browser.

We can review your situation and offer a solution.
Annual System Diagnostics
Included with the United Automation Controls Support Program is an annual System Diagnostics Review. A UAC factory-trained technician will review all the system graphics and space sensor readings while comparing the actual system performance to how the system is supposed to be working. At the conclusion of the Review, corrections are made and/or recommendations presented that would return the system to its optimal performance and efficiency.
BENEFITS OF A CONTROLS SUPPORT PROGRAM 
Protection
Database/programming backup
Tridium Niagara software updates and support
Energy Savings
Customized programming based on facility needs
System recalibration
Settings verification
Support
User training/re-training
Remote diagnostics and phone support
Discount on repairs