You do have a pathway to an open system that offers more flexibility and visibility
We believe in open controls systems where the controllers share a common communication protocol and the front-end is openly-licensed. This allows you freedom of choice in building controls vendors, provides flexibility to support future additions and upgrades, and offers a multitude of cost-saving options.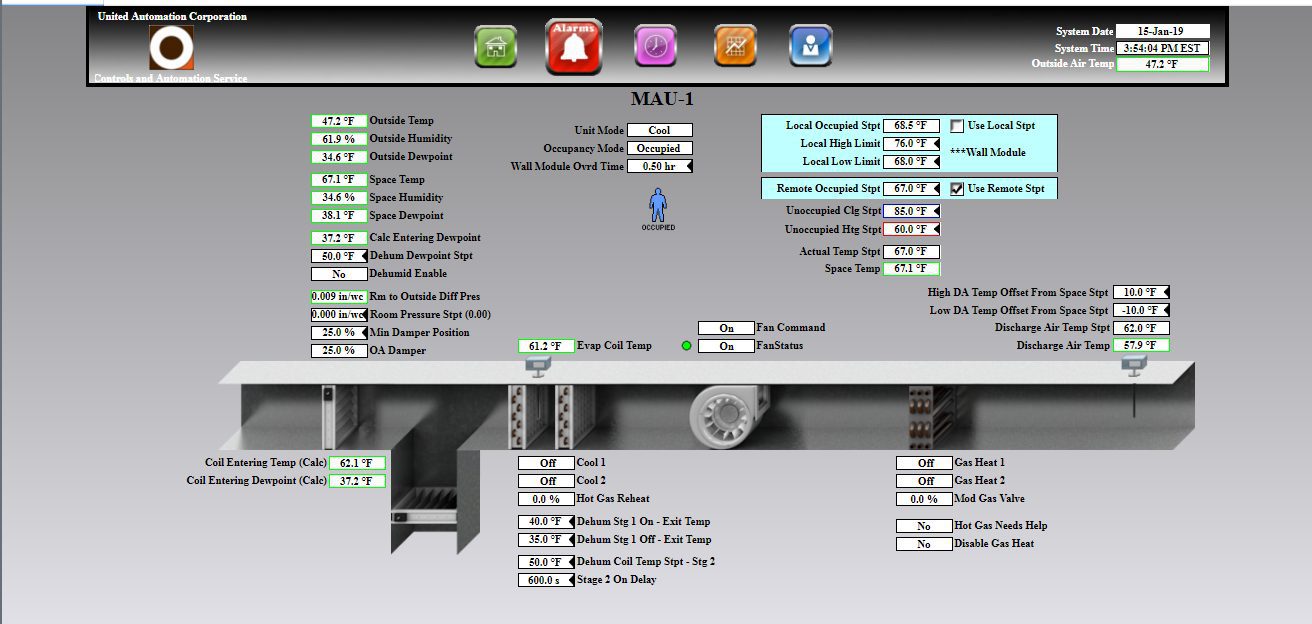 Bring Old Mechanical Controls Up To 21st-Century Technology
If your current Controls system is becoming a source of irritation, it may be time to initiate a retrofit project. In the case of pneumatics, a good controls contractor can probably find a work-around to get a system that is not performing properly, back up and running. However, the best alternative, at this point, is likely an open system DDC controls retrofit. The benefits of increased occupant comfort, decreased operating costs, faster response time, customized controls sequences for energy savings, and graphic user interface make this option worth considering. The ROI is typically better than expected and bringing the facility up to current energy standards is a big incentive as well.
Integration: Unlocking a Proprietary System Maximizes Flexibility.
Facility managers locked into proprietary controls software know the pain and reality of trying to efficiently manage their controls system when there are few to no options. It is expensive—limits choice in controls vendors and software; it is inflexible—won't easily support future additions and upgrades; and it is frustrating—giving a vendor business because you must, not because earned value has been demonstrated. A controls integration based on an openly-licensed front-end will resolve this problem and serve the system well into the future. Integrating the existing controls from different manufacturers—such as Barber-Colman, Trane, Johnson Controls, Carrier, and Siemens–into one centralized building management system offers the ultimate in efficiency, flexibility and cost savings.
 CONTROLS INTEGRATION BENEFITS
Single User Interface
No need for multiple computer systems
Energy Savings
Quicker reaction to shifts in environmental conditions
Lower Labor Costs
Streamlined operations
No need to learn and manage multiple systems
Improved Response Time
Real-time alerts and timely correction
Mobile monitoring and access
Remote diagnostics and troubleshooting
Data Collection
Single point of collection
Facilitates better decision making
Compatible Software and Devices
Based on Tridium "open" system
Flexibility in vendor/manufacturer choice
Scalable for future upgrade or expansion
Multiple Sites
Can include multiple buildings or multiple sites